Welcome to Frank Haley Ltd.

We are based in county Kilkenny and are one of Irelands largest providors of catering equipments and supplies and design services to the food industry.
We have expert service engineers who provide a full back up service on all the equipment that we supply and we pride ourselves on the sale of the highest quality catering equipment currently available on the market.
We specialise in hotel catering equipment, stainless steel appliances for restaurants, bars and hospitals etc.
So, if you are looking for cost effective appliances, look no further than Frank Haley Ltd.

Please view our equipment page to see the large range of catering equipment that we can offer.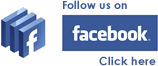 Cookers, Fryers, Microwave Ovens, Food Blenders, Stainless Steel Kitchen Applicances, Cold Rooms, Fridges, Meat Counters, Meat Slicers and more...