About Us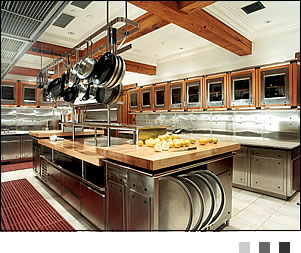 Frank Haley Ltd is one of the country's largest providers of design services, equipment and supplies to the food service industry. Established in 1979, Frank Haley Ltd has since grown to be a very proficient and respected company throughout the catering industry.
We provide a complete food service solution including all aspects of specialist design for commercial kitchens and supermarket facilities, the supply of quality branded products, project management, installation and equipment training. We work closely with our customers to provide the products and services that will help them operate more efficiently and realise better bottom line results. Our experienced after sales and service team offer professional assistance to all our valued customers.
We supply catering equipment to bars, restaurants, hotels, shops, schools, hospitals, corporate and government organisations.
For those wishing to install a new kitchen or perhaps refurbish their existing facilities, Frank Haley Ltd can provide the level of service you require.